VICCO – Vietnam Building and Investment Joint Stock company was established in the early 21st century, after 14 years of operating with diligence and creativity, VICCO has proundly become one of the leading companies pioneering in our own field.
As a pioneer enterprise in our own field as well as growing continuously in civil and industrial construction.
In the process of construction and development, VICCO always maintains a goal of becoming a leading enterprise in Vietnam 

and reaching out to 
the world.
Without stopping all difficulties in the development process, VICCO's staff and employees are always working hard, creative, disciplined, honest and responsible for each product even the smallest
We always aim to the absolute satisfaction of our customers because we understand that: "Customer's trust is the success of the business".
With a team of experienced managers, experts, technicians and experienced experts and engineers, we affirm:
Absolutely can meet all requirements of customers about the quality and schedule of supply for large and small projects with the most reasonable price.
We always put quality, take customer satisfaction as a guideline for all activities of the Company.
History of establishment and development
In 2008:
VICCO – Vietnam investment and building JSC. was established on July 17th 2008 under the name Nam Cuong Industrial Commerce – Service and Production Ltd. Company, licensed according to Vietnam Company Law with Tax No. 0102822231.
In 2011:
VICCO expanded the market, production and sale scale; equipped with more advanced production machinery, invested more in marketing and branding to introduce our company to more customers.
In 2014:
Our business license was renewed for the 8th time on November 11th 2019. VICCO focused on upgrading multi-field production quality, invested in the development of staff; we are motivated in improving facilities and technology.
In 2019:
Our main focus is blooming growth in multi fields with the focus on construction services; and increasing our companion and partnership with our potential customers in order to offer our best service to our respected customers.
Management capability of VICCO – Vietnam Building and Investment Joint Stock Company
VICCO has built and formed a competent leadership team:
Foresight, lots of experience and knowledge
We always put quality, take customer satisfaction as a guideline for all activities of the Company.
With the motto of considering customers as the center of business activities
Always put yourself in the position of customers and partners to best served.
The Board of Directors has led Company to grow steadily
Towards the goal of becoming one of the leading service providers in Vietnam.
Financial capability of VICCO – Vietnam Building and Investment Joint Stock Company
Charter capital: 18.000.000.000 VND (Eighteen billion VND) Established by teams of leaders with passion and abundant financial capability VICCOVietnam investment and building JSC. has the advantage of financial resource. VICCO are step-by-step reaffirming the position in the field of commercial and industrial construction design, producing and building.
Energy company
VICCO takes quality criteria as the target to strive for. Therefore, always do your best to serve the job to bring absolute satisfaction to partners and customers. With a wealth of management experience with a team of experienced engineers and workers, professional working style, high professional qualifications, and fully invested equipment capacity , modern; strong financial capacity and ability to advance capital for many projects …
VICCO always wishes and is willing to cooperate with all domestic and foreign partners to develop. develop and assert yourself. Credibility and cooperation Customers are the motivation for the company to grow and grow steadily.
Business field
Products of consulting service
Design of construction planning, design of total ground;

Consulting construction investment projects construction;

Consulting on architectural design of civil and industrial projects;

Structural design of civil and industrial construction works;

Consulting construction valuation.
Receiving customer's information
Designing consultant of civil and industrial construction is implemented by contingent of design cadres of design department. We have engineer staff with high professional qualifications and big experience who are trained under full-time system in universities to supply to customers final designed products met domestic and foreign technical requirements and current standards, as well as reached high economic efficiency.
The design activity of civil and industrial construction
This activity is taken steps from "base design" to "construction technical design" with support of accounting programs such as SAP, Star.3, Prokon and monographs under Vietnamese, Japanese, English, American standards .
Products of civil and industrial construction services
Construction of factories, workshops, specialized buildings for heavy industry projects;

Construction of light industry projects, production workshops, warehouses;

Construction of high-rise buildings with steel structure frames

construction of special architectural domes

Houses of large span spanning by steel structure solutions;

Manufacturing and installing non-standard steel structure equipment;

Construction of thermal power plants, hydroelectricity, boilers, xilo … v … v …;

Supply and installation of products on corrugated iron roof, corrugated iron, all kinds of corrugated iron;

Provide galvanized purlins or painted in sections of Z, C types;
Factory of VICCO – Vietnam Building and Investment Joint Stock Company
Having a steel structure and mechanical product factory located at Km 45 National Highway 5, Lai Cach Town, Cam Giang District, Hai Duong Province with a capacity of 7,200 tons / year, supplying and constructing corrugated iron products and covering is equivalent to 270,000 m2 industrial buildings.
Company leaders always have a policy towards joint ventures with organizations and individuals specializing in researching and providing inventions and ideas with many advantages for the product.
We are ready to cooperate and listen to the opinions of experts and customers to improve the product better and better. We are committed to delivering high quality products in the field mentioned above and are committed to customer satisfaction
Representative product
VICCO – Vietnam Building and Investment Joint Stock Company is proud to be one of the leading companies in the field of pre-engineered steel frame design, producing and distribution in Vietnam. Offering the "full package" from consult, design to production, installation facilities, steel building and building other projects (offices, canteens, multi-complex…), VICCO has built different types of construction: factory, facility, office building, warehouse, pre-engineered steel building… from simple to complex level
–
Pre-engineered steel frame: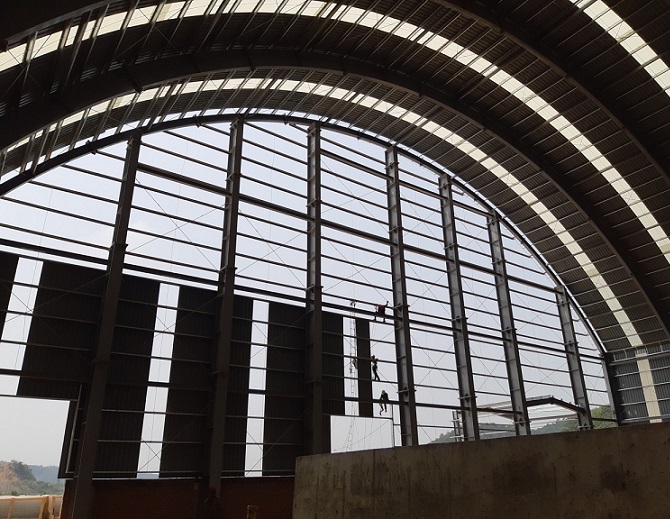 – Purlins :
  Purlins provided by VICCO are advantageous due to these points:
1 – Excellent pressure resistance, enable larger spanning
2 – Easy installation, shorten building time
3 – Save initial expense and maintenance
4 – Diverse choices
–
Flat steel decking:
Beside other main products, our company also distributes products related to flat steel decking
in construction.
Flat steel decking is a metal panel (black steel or Aluminum-coated steel) which is processed and
shaped to replace formwork to concrete.
–
Roof plate and metal coated:
Roof plates are initially produced in a form of long, thin planks
Rolled into big rolls in steel factories,
After that, they are coated with metal to water-proofed,
Then manufacturers use high-speed paint to coat and then burn the rolls at high heat,
Coated steel rolls are distributed to plate factories where they use high capacity pressing machine to press it into different shapes
such as waves and tiles shapes
Quality Goal
Product quality and Service quality are our first goals for the existence and development of our company.
In every field of work, our company has continuously improved product quality by applying advanced technology in production, renewing equipment, enhancing quality control system to meet the requirements of ISO 9001:2000 standards system and has been appraised as one of the best manufacturers leading in quality control and preset objectives achievement.
Product quality is shown from the optimum of design
(on the sustainability of building) to the accuracy of production and construction insurance policy to ensure enthusiasm and quickness
Responsibility of VICCO – Vietnam Building and Investment Joint Stock Company
For the quality of each member in the entire production process
All are defined and strictly controlled according to ISO 9001 quality assurance system standards.
Maintain an effective quality assurance system
Based on the participation of everyone in the Company,
Review, supplement and amend promptly with the quality system
To always ensure compliance with ISO 9001 standards for economic efficiency
For our company as well as for customers
Some projects
Project: Factory of Top Metal Material Vietnam company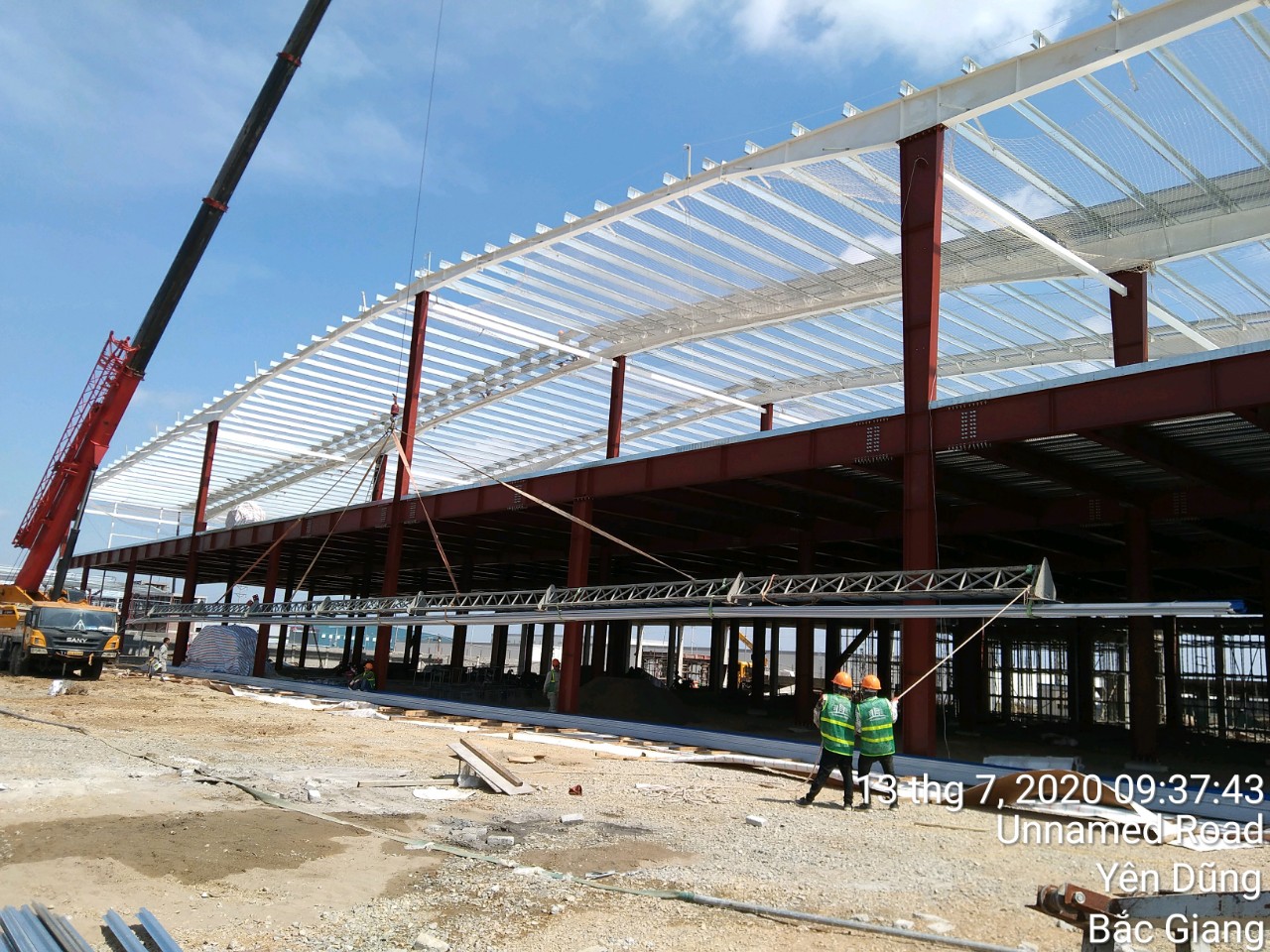 Project: Factory of Hung Than Gia Nghiep Vietnam Co.Ltd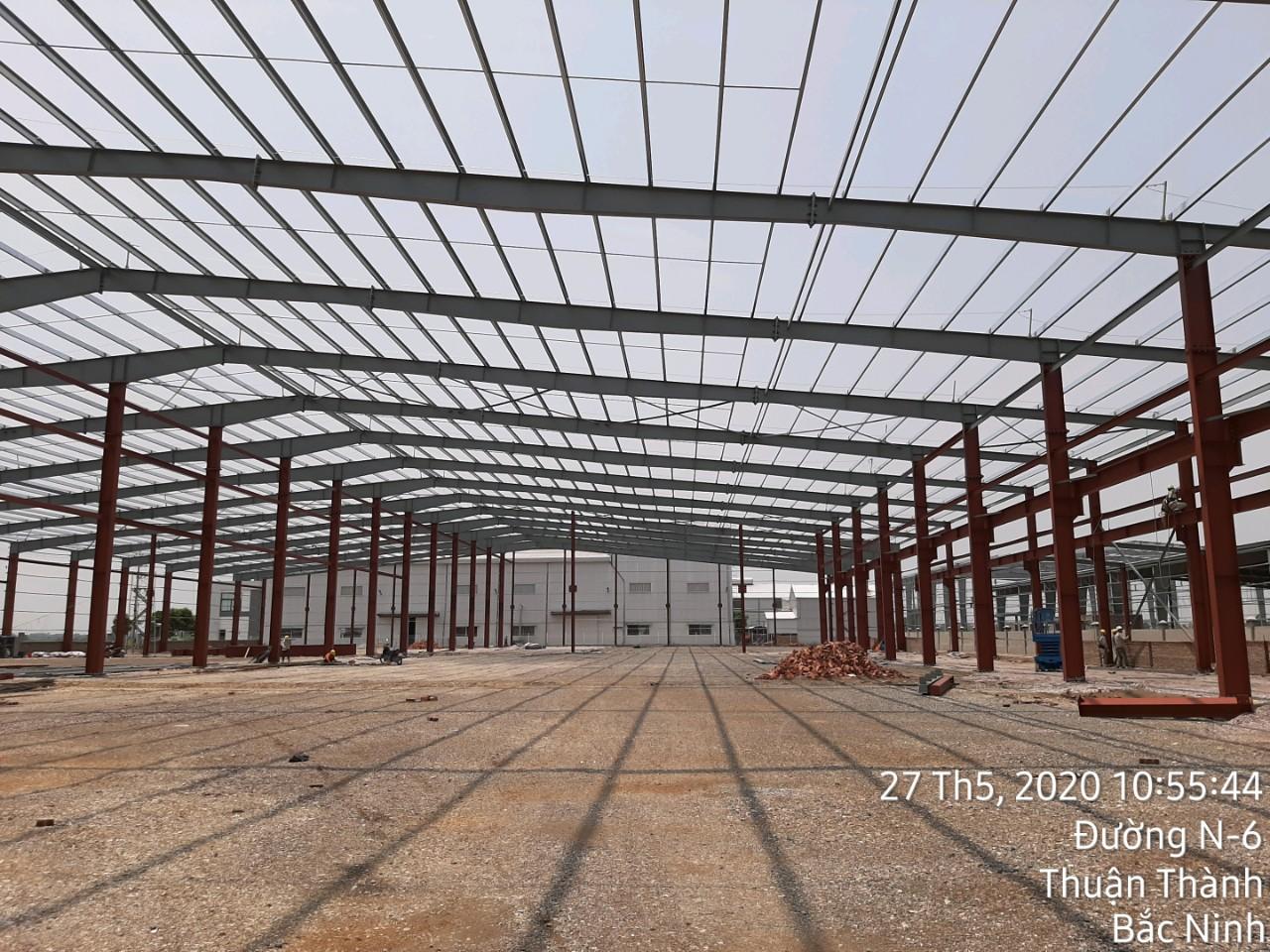 Project: Vinh Tuong Market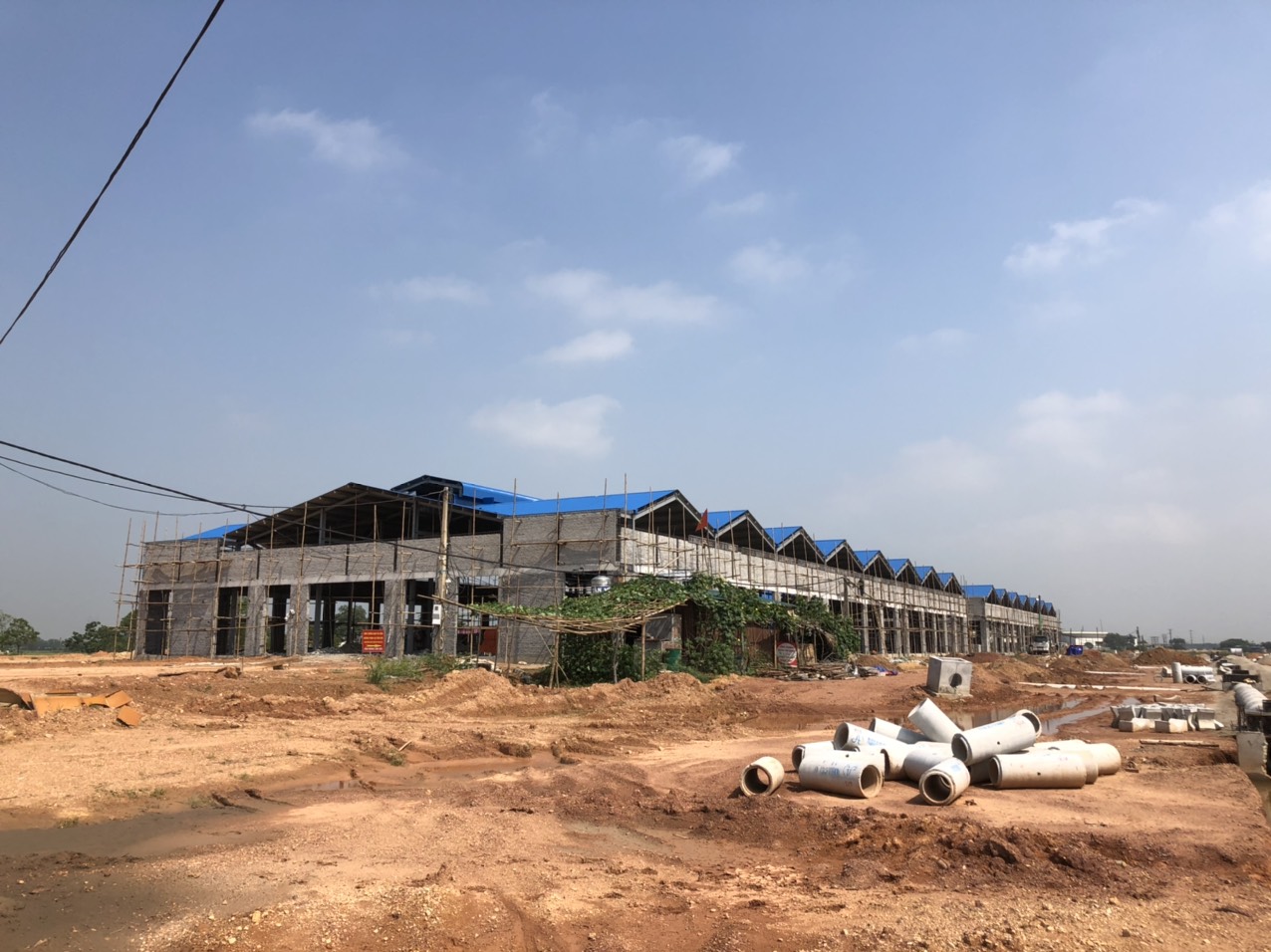 Other projects:
Representative partners
In the past years of establishment and development, we firmly believe VICCO's success, though is still humble, has been left with the mark, trust and effective cooperation of our partners and investors. We hope, with the expansion and rightful development strategies, for the continuing support and accompanion of our partners and investors on the basis of mutual understanding and interest.